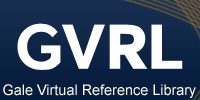 Gale Virtual Reference Library | https://infotrac.galegroup.com/itweb/phmcl
A collection of electronic reference titles adapted to student's changing needs. It contains 16 titles of e-books on technology, education, medicine etc.
SAGE Research Methods | https://srmo.sagepub.com/publicstart
SAGE Research Methods is an award-winning tool created to help researchers, faculty and students with their research projects. The platform links over 100,000 pages of SAGE's renowned book, journal and reference content with truly advanced search and discovery tools. Researchers can explore methods concepts to help them design research projects, understand a particular method or identify a new method, and write up their research. Since this platform focuses on methodology rather than disciplines, it can be used by researchers from the social sciences, health sciences and more.